You are invited!
We have two hit shows continuing this weekend – join us Friday, Saturday, or Sunday night and catch a performance or two!!
Studio C Artists is proud to present…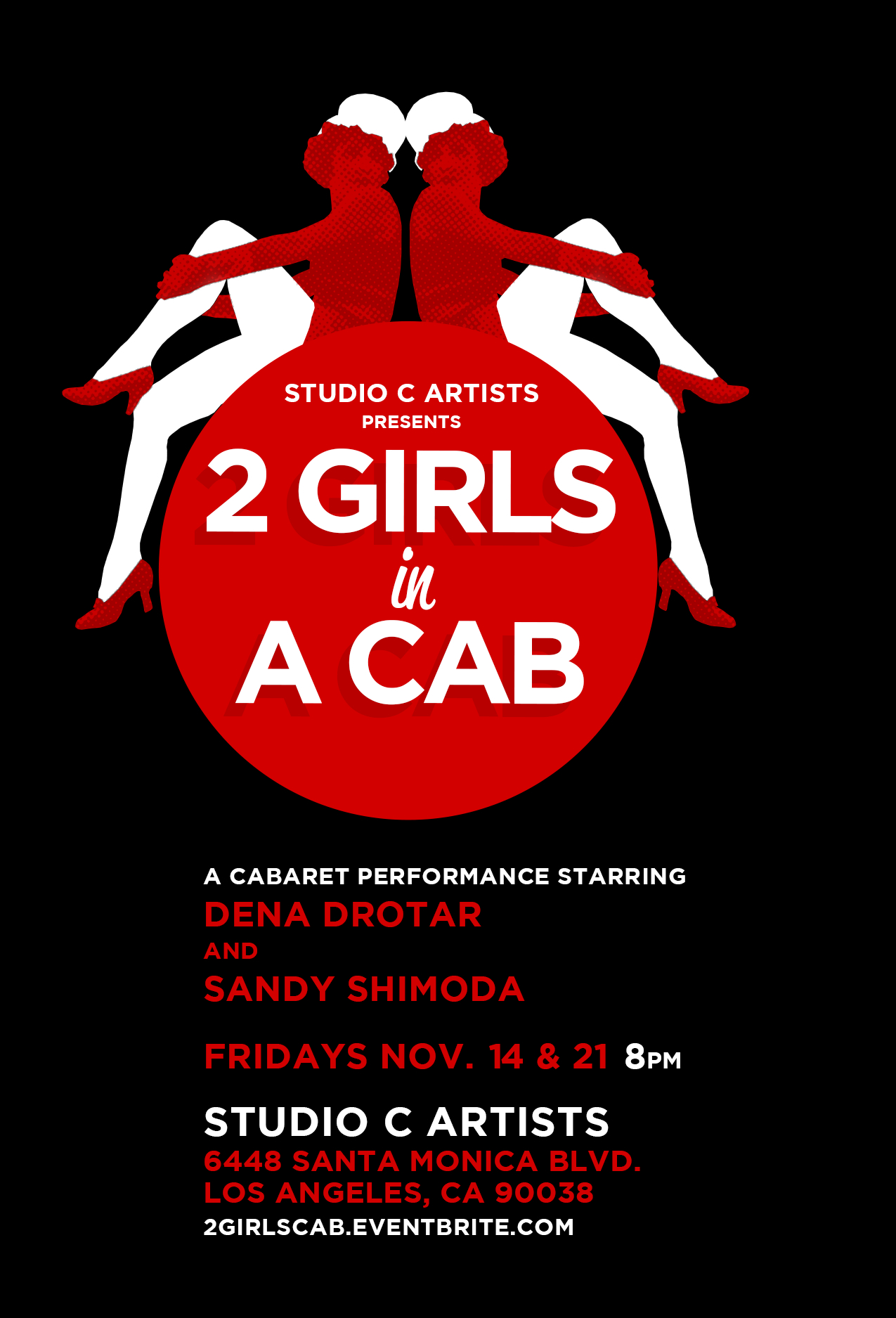 2 GIRLS IN A CAB
A Cabaret Performance Starring Dena Drotar & Sandy Shimoda
Sandy Shimoda and Dena Drotar use humor and drama to perform songs, dances, and stories about their lives in this wonderful evening of cabaret numbers. 2 GIRLS IN A CAB draws upon the ladies' long-time friendship and life experiences, as they reflect on love, career, and the passing of time – interspersed with musical numbers from the best of Broadway.
Final Performance – Friday, November 21st @ 8:00 PM
Almost Sold Out – Get 'Em While They're Hot!
Click here for tickets and more information.
---
And Join Us Saturday Or Sunday
To Get Into The Holiday Spirit…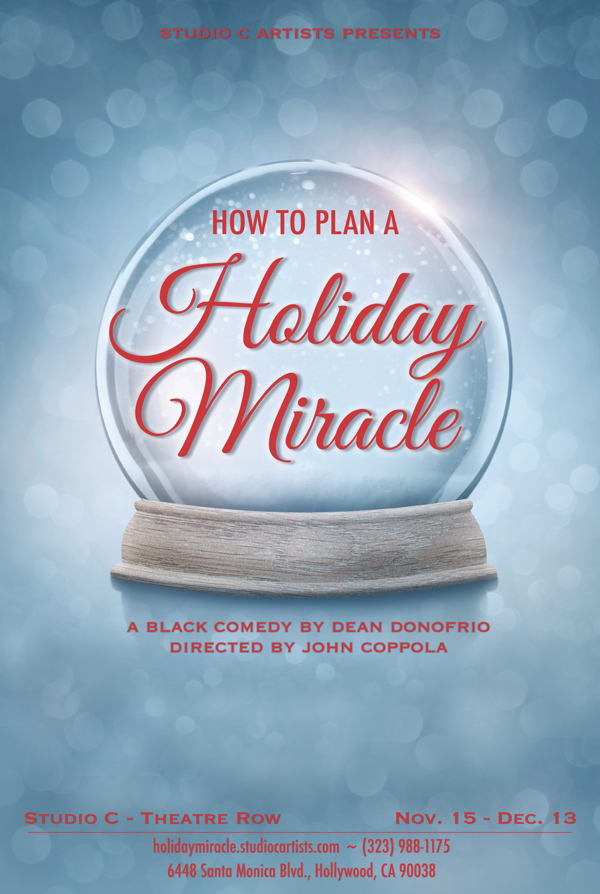 Runs This Weekend




Saturday, November 22nd @ 8PM




Sunday, November 23rd @ 7PM
It's Christmas on the slopes! In this fun, edgy holiday romp, a budding romance falls to pieces at a ski resort on Christmas weekend… and it might take a good, old-fashioned, (slightly manipulated), holiday miracle to save the day.
Studio C Artists is proud to present the world premiere of HOW TO PLAN A HOLIDAY MIRACLE – a new black comedy by writer Dean Donofrio, directed by John Coppola.
How To Plan A Holiday Miracle
A Black Comedy by Dean Donofrio
Directed by John Coppola
Starring Lena Bouton, Alejandra Bursik-Cervantes, Monica Davis,
Daniel Hart Donoghue, Brian Papson, & Mike Shaffrey
Runs November 15th – December 13th